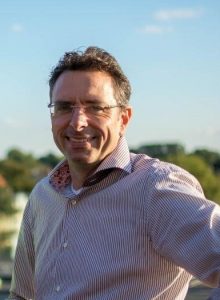 Queens Yacht Design (QYD) was founded by Ronald Hagenaar, a Dutch Naval Architect with over 25 years of experience in all aspects of the design of yachts and small commercial vessels. An eye for detail and innovation are a strong feature. In addition, innovations must include clear improvements, with respect for traditional yacht design values.

The focus of QYD is on designing value-added series motor yachts:
* Environmentally conscious by eg. an electric main motor and durable materials.
* Comfortable (Quiet, no vibration, and no odor from diesel or exhaust fumes).

* Ergonomics and the human experience are central to the design.
* Integrate reliability and safety through the right design and material choices.
* Accessible to a wide audience through cost-effective design.
* A feast for the eyes through Stylish, Timeless, Balanced design.
* So Valuable Yachts that keep their value.