"Graceful Balance"
Status:
Available for a yard that considers innovation and sustainability to be important. Full drawing package available including lines plan, lofting floor, construction plans, installation drawings, etc. Weight calculation and hydrostatics/stability/CE calculations completed. Interested? Feel free to contact QYD to discuss possibilities!
Below is a video of the previous version of this launch with a 90 kW diesel engine. Imagine this ELECTRIC, with only the sound of wind and water:

Characteristics:
What stands out with this luxurious sloop are the playful lines and layout, the high freeboard and bow, the beautifully shaped transom and the efficient underwater ship that allows fast sailing if desired. Originally, this design was equipped with a 90 kW diesel engine, achieving a top speed of 22.8 knots (42 km/h). A number of these have been built, but the design has now been redesigned and optimized for electric propulsion. This makes the boat sail quietly and cleanly, and this gives a very comfortable and luxurious experience. With the standard 65 kW electric main motor, a top speed of 18 knots can be achieved. It is possible to sail on only a battery pack or on a battery pack with a range extender. You can sail on the battery pack for a day, and then charge it again at night. A range extender can be installed as an option. The optional range extender is a small silent generator that can charge the batteries when they are almost empty. This makes this yacht also suitable for users who use more power because they make longer trips or like to sail faster. The new environmentally friendly blue diesel can be used as fuel for this, but ordinary diesel is also possible.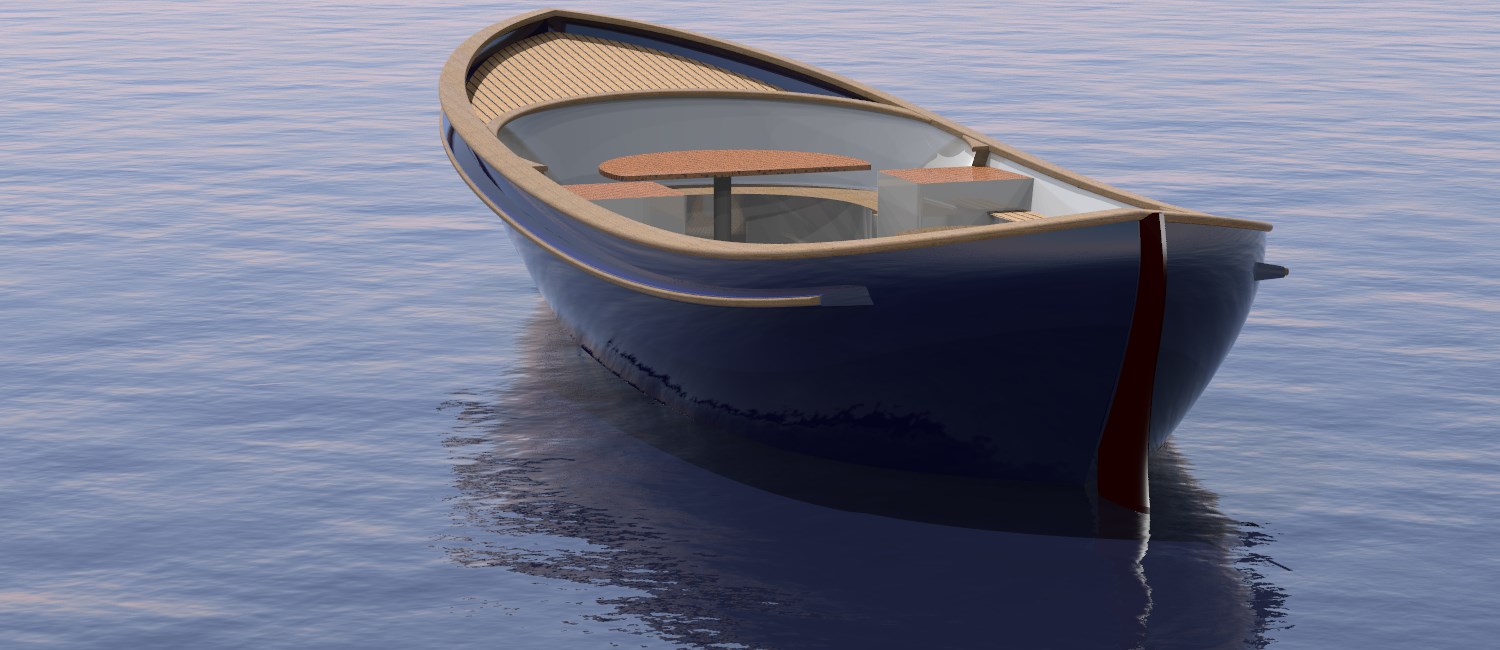 The distinctive integrated teak fendering is functional and accentuates the stylish sheer line. The high hull not only provides extra safety and reduced risk of splashing water, but also a nice high backrest. This results in pleasant and dry sitting, so a very high degree of comfort. The electric drive takes this comfort to the max due to the absence of noise, vibration and exhaust gases. With the front back cushions, the round seat can be filled in the front, creating a spacious 2-person bed under the folding spray hood. Zipping an extra hood onto the sprayhood creates a wind and watertight roof for overnight stays, or to leave the boat safely moored. Under the seats is ample storage space, and a sink, refrigerator, 2-burner stove and toilet is optional.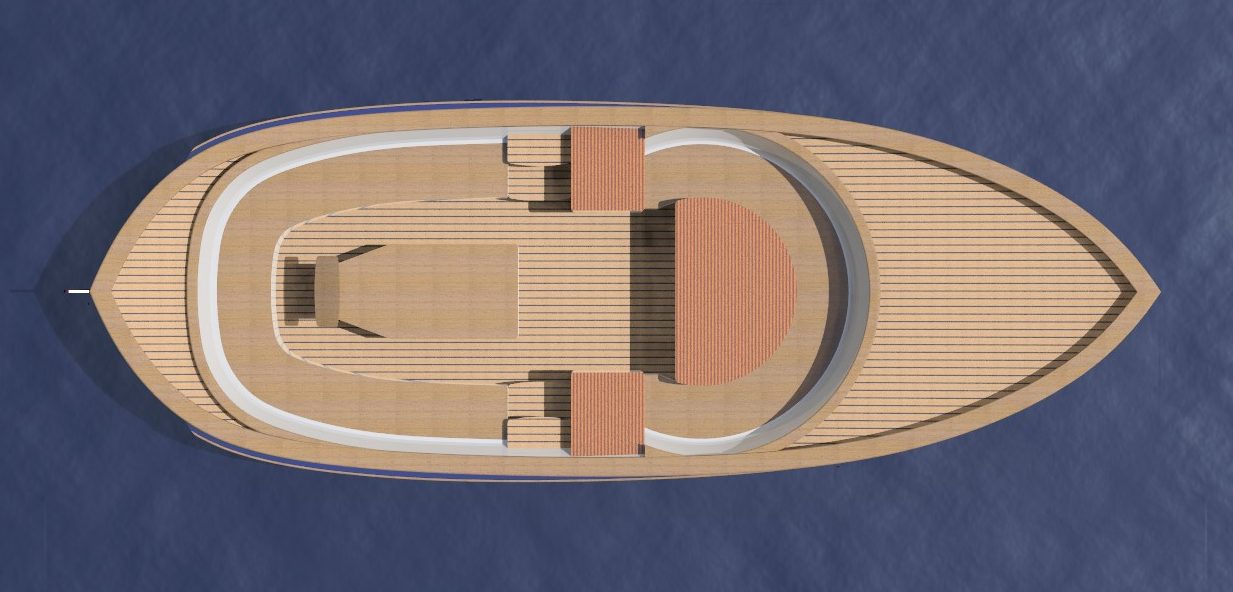 The following design requirements were essential to the design of this fast launch:
* A luxurious look with beautifully shaped lines.
* Can be charged anywhere with a standard wall socket.
* An efficient underwater ship that allows fast sailing.
* Very high degree of safety due to several watertight compartments.
* Good ergonomics through great attention to the layout and seating comfort.
* Easy boarding and leaving the boat with the steps on starboard and port.
* Enough comfortable seating for 12 persons.
* suitable for overnight stays with 2 persons.
* Good sailing characteristics for canals, rivers, lakes and coastal waters.
* Can sail for a day without having to recharge the batteries.
* Simple and clear operation.
* Application of durable and low-maintenance materials.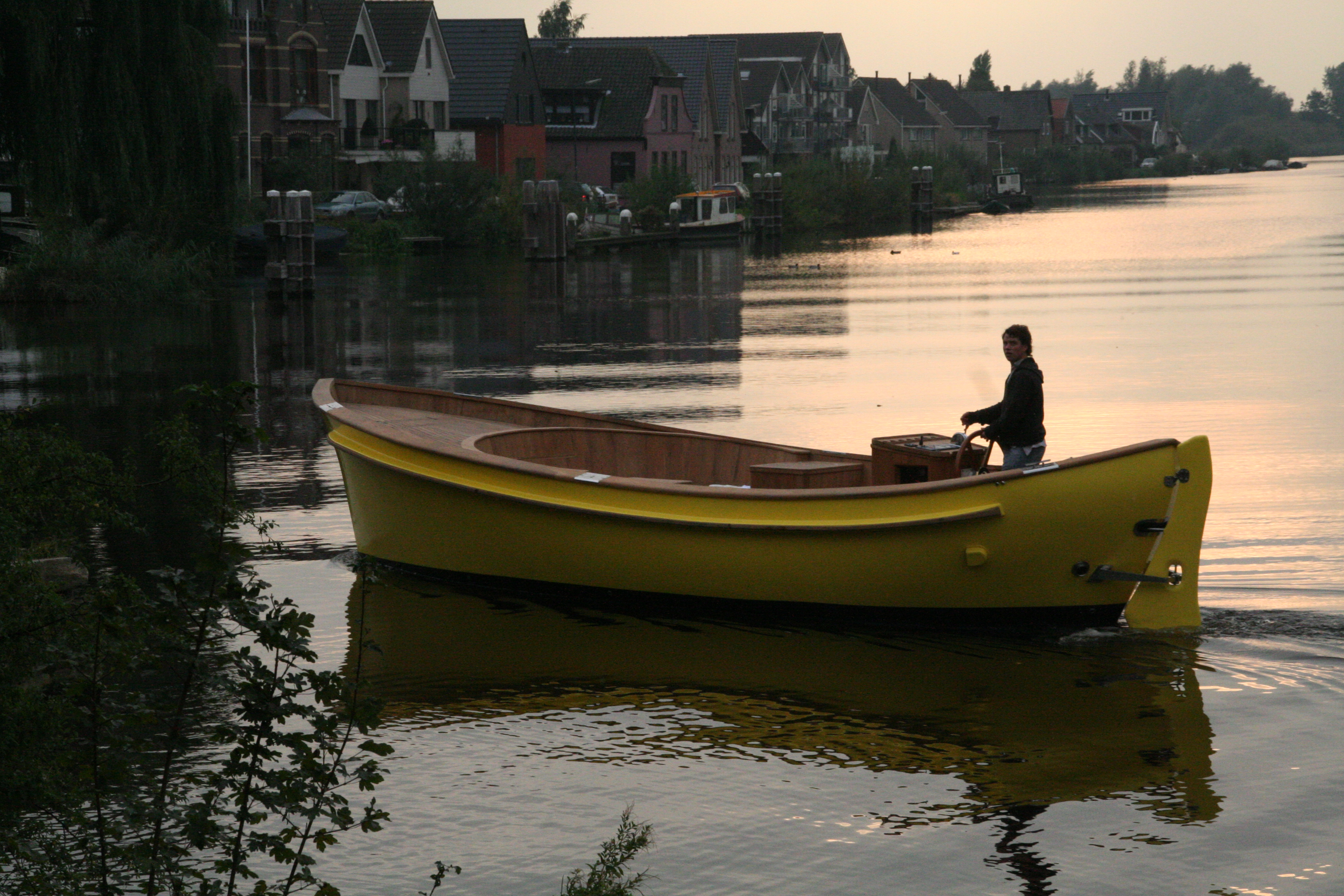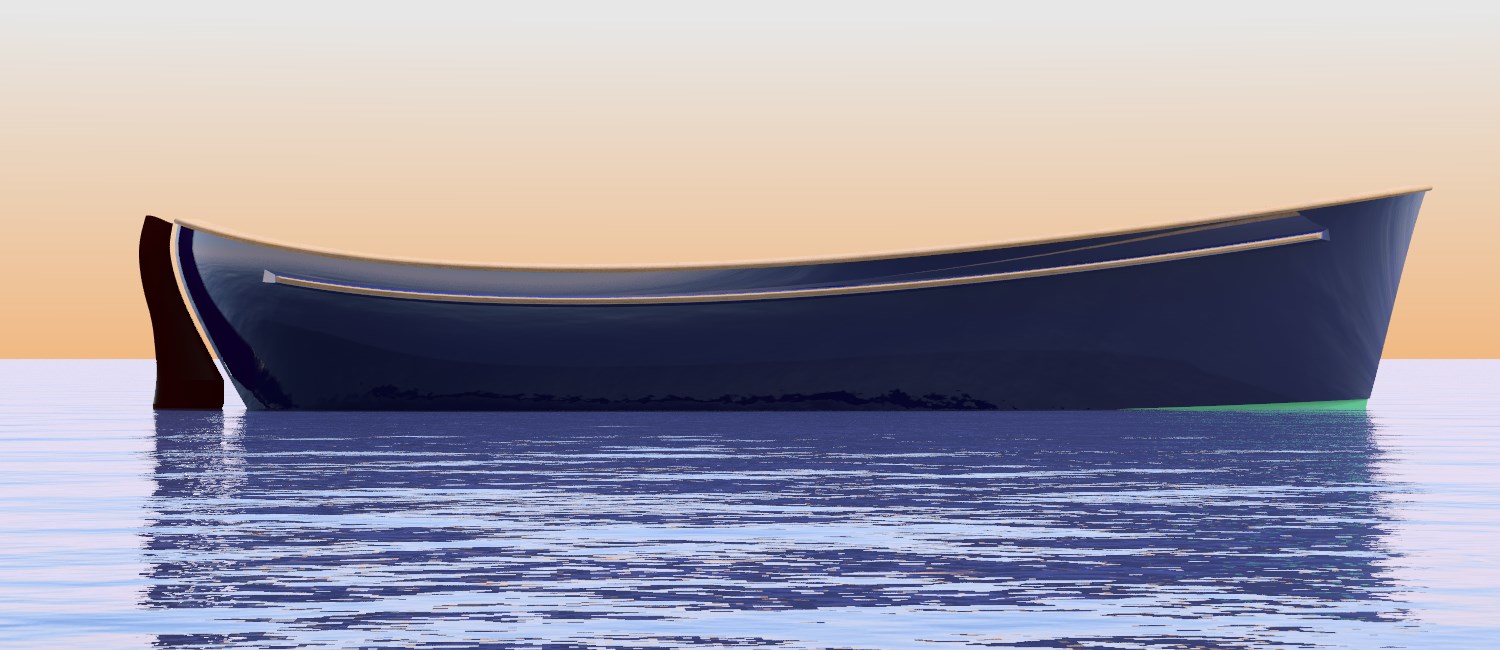 Main dimensions:
Length over all: 8.50 m
Breadth: 2.99 m
Draft: 0.95 m
Air draft: 1.55 m
Motor power: 65 kW (electric)

Battery capacity: From 60 kWh
Maximum speed: 18 knots (33 km/hr)

Cruising speed: 6 knots (11 km/hr)

Building material: Composites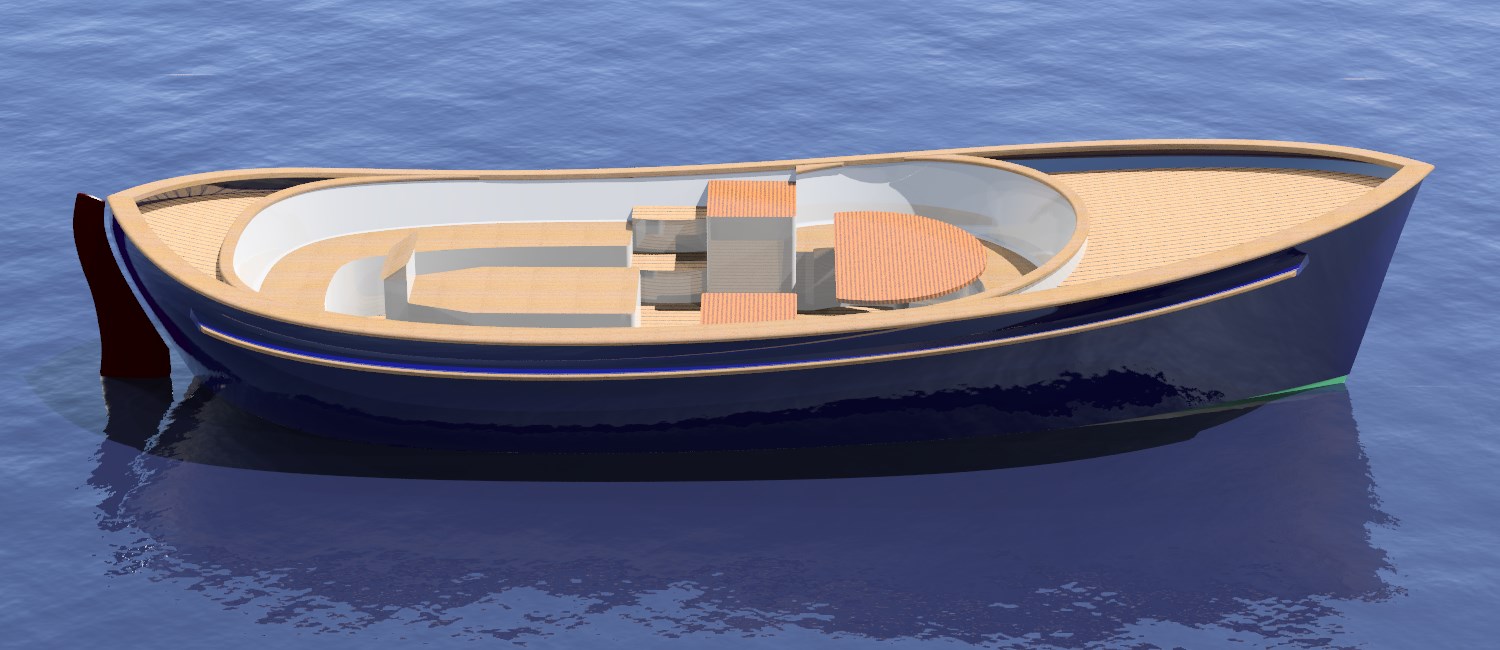 © Queens Yacht Design Holland